Patricia Green
Biography
Patricia Green: Patricia is a West Coast transplant in Calgary Ca. by way of Washington DC. She's written historical, bdsm, humorous, sci-fi, and, lately, a lot of spanking novellas--all erotic romance. She has nearly 20 published works and a website/blog: http://www.patriciagreenbooks.com. You can also find her on Facebook, Twitter and Google+.
Books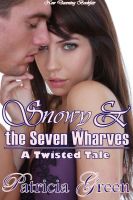 Snowy & the Seven Wharves
Snowy is fair and sweet. Doc is the tall, broad-shouldered WITSEC marshal who's going to save her from her evil stepmother. No dwarves here, but seven wharves where Ms. White finds herself experiencing life on the run. Her evil stepmother isn't far behind.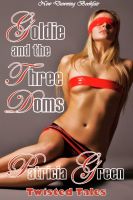 Goldie and the Three Doms
Bear Island is populated by dominant men. Some are too soft, some are too harsh, but one is just right for Goldie. Her mission is to find that man and make him her own. But between feathers and ponies, it's easy to get distracted.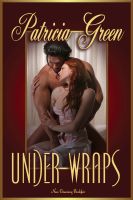 Under Wraps
Glee wants to get to California with her misfit entourage. She hires a drunken bounty hunter as a guide. Unfortunately, he's bringing a bounty with him: captivating Esteban Garcia. Garcia insists he's not a criminal and Glee isn't exactly what she appears to be either. Falling in love is revealing.
Patricia Green's tag cloud