Patricia Masar
Biography
Born and raised in New England (USA), Patricia Masar has lived and worked in Europe, Asia, and Africa. An avid traveler and keen student of history, she enjoys observing -- and writing about -- human relationships of all kinds, as well as what it means to feel at home in the world, whether on familiar ground or far away. Family, friendship, homecoming, the power of memory, and love and loss are some of the themes she explores in her fiction. Favorite authors include Alice Munro, Ann Patchett, Margaret Atwood, Ian McEwan, Colm Toibin, and Richard Ford. Currently resident in Europe, she enjoys reading, writing, travel, cooking, and gazing at the night sky.
Where to find Patricia Masar online
Books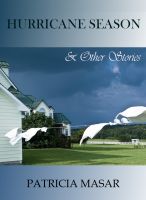 Hurricane Season
Though the characters in these fourteen stories lead separate lives, they are connected in ways both mysterious and commonplace. Whether wandering the globe, or merely dreaming of change, they circle back home time and again, in search of the past and a sense of belonging.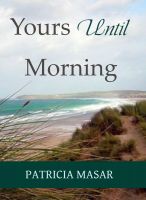 Yours Until Morning
When June Kerrigan plunges headlong into a reckless affair with her wealthy summer neighbor, her dull domestic world takes on a flavor and excitement she never imagined possible -- until an unforeseen tragedy at summer's end changes June's life forever. Set on Cape Cod in the summer of 1963, 'Yours Until Morning' explores the dreams and desires of a young family on the brink of a changing world.
Patricia Masar's tag cloud