Peter Boland
Biography
After studying to be an architect, Pete realised he wasn't very good at it. He liked designing buildings he just couldn't make them stand up, which is a bit of a handicap in an industry that likes to keep things upright. So he switched to advertising, writing ads for everything from cruise lines to zombie video games. After meeting his wife Shalini and having two boys, he was amazed when she sat and actually wrote a book. Then another and another. They were good too. Really good. So he thought, I'll have a go at that. He soon realised there's no magic formula. You just have to put one word in front of the other (and keep doing that for about a year). It also helps if you can resist the lure of surfing, Taekwondo, playing Lego with the boys and drinking beer in front of the TV.
Where to find Peter Boland online
Books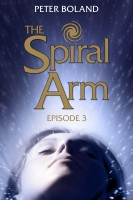 The Spiral Arm (episode 3, season 1)
Wren is surviving life on board the Titus Andronicus training ship. But surviving is not enough. The training's getting more brutal while her pod is slipping lower down the ranks. To escape the pressures of being a combat cadet, she starts exploring restricted areas of the massive ship. Mind-blowing secrets are uncovered. Some amazing, others more terrifying - and one that shocks her to the core.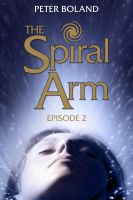 The Spiral Arm (episode 2, season 1)
Wren is in the most dangerous place imaginable - a training ship full of fledgling killers heading to a war-torn planet. She's struggling to keep up, and the other cadets aren't impressed. But Wren's not done for yet. She's a survivor and uses the one thing she's got to even the odds - her super-smart brain. But will that be enough?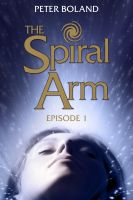 The Spiral Arm (episode 1, season 1)
(5.00)
Wren Harper lives on an overcrowded Earth on the brink of apocalypse. Her life is turned upside down when she is picked to be a cadet on board a vast combat training ship heading to a distant planet. She's not a fighter, so why has she been chosen? Will she survive the journey or will the training kill her first? This is a debut novella-length episode in a series full of cliffhanger endings.