Paul Farrell
Biography
P.J. Farrell is a high school graduate with a few college credits in various subjects. He is a Vietnam veteran who served with the First Infantry Division from July 1966 to July 1967 and was a drill instructor until discharged in 1968. He also served with the Peace Corps working with the Ministry of Health in the Fiji Islands from 1982 to 1984. Mr. Farrell has worked at an assortment of different jobs but still lives in a state of poverty, presently collecting social security and occasionally working as a handyman. His first book "This We Defend" failed to generate the necessary income required to become a member of the lower middle class, a goal he has not yet given up. His second book, "What A Load of Crap; You Got Mail" was written in the hope of rectifying his present financial situation. P.J. Farrell is working on his third book, the follow-up of "This We Defend" which will tell the story on how he acquired back from New York City his Winchester Model 1300, 12 gauge shotgun and his Browning semi-automatic .22 rifle, along with his Constitutional right to own and possess a firearm in America, without having to pay a fee.
Books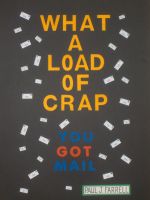 What a Load of Crap; You Got Mail
By
Paul Farrell
Price:
$9.99 USD.
Words: 135,680. Language: American English. Published: April 4, 2012. Category:
Essay
»
Political
"What a Load of Crap; You got Mail" is comprised of e-mails sent to New York City Daily News writers in response to their columns. "Crap" is an essay on the important social issues in America.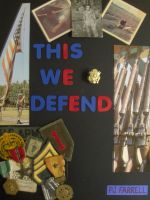 This We Defend
"This We Defend" is a true story told with humor on how to solve a noise or 'quality of life' problem with a neighbor in New York City. The neighbor is a group of veterans from an American Legion post. It's about conflict resolution, anger management, gun control and how to get things done when battling arrogance, detached government and neighborhood fascism. It's about responsibility and freedom.
Paul Farrell's tag cloud