S. K. Hubba Lodbrokson Ragnarsson
Biography
S. K. Hubba Lodbrokson claims to be hubris-free, which, of course, is the purest form of fiction. S.K. has lived, loved and laughed in most places presently accessible to human beings. He has frequented Siberia Forests, Arctic Wastelands, Caribbean Beaches, the Adirondack Mountains and of course, Las Vegas. He has walked Tectonic Fault Lines, Roman Roads, Scottish Highlands, Black Forest Ridgelines, Mexican Highways, the California Coast, Hollywood and Vine, K Street and Wall Street. He has sailed the waters of Cape Cod, the Gulf of Mexico, the Adriatic, the Hawaiian Islands, the Norwegian Sea, Japan's Inland Sea and the Pirate Coast to name but a few. He has stood on the Great Divide on three Continents. He is a survivor of Black Death, Diffi-Qs, muscle cars, gold panning in California, Colorado and Eastern Manchuria, Florida hurricanes, Texas dust storms and the dearth of daily exposure to good poetry. The Author presently calls Florida's Pirate Coast home, which he claims is as near to the Magic as is humanly possible. Specific to these stories are the Author's first hand experiences in the places depicted and the events, taken in the aggregate, portrayed.
Books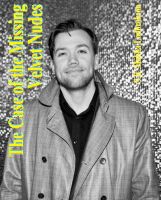 The Case of the Missing Velvet Nudes
The 2nd in the Series of 'The Destin Blake Cody Story'. Known to his adoring fans as "Blake", he has become the hottest show on the Vegas Strip. With the help of his Manager Stevie, Blake has found his niche in reviving the old Rat Pack songs. The Kublai Khan Kasino booked Blake for The New Copa Room. Mob hits, romance under the Nevada night sky, black swans follow because of the velvet paintings.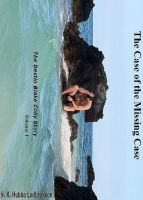 The Case of the Missing Case
Vinnie is set to 'sting' the celebs just out of rehab in the Adirondacks. Peaceful boring Adirondacks. The locals know better. Their 'green island' in the middle of NY is full of debauchery, casual sex and rivalries that "favorably" compare to the big city the celebs just left-if only they knew where to find it. That's where Vinnie, ever the helpful 'fixer', comes in to save the celebs' retreat.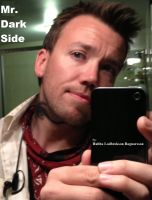 Mr. Dark Side
(5.00 from 2 reviews)
Mr. Dark Side, The Trials and Tribulations of a Hollywood Dick. There's two ways of not taking chances in the private investigator slash personal security gig in Hollywood. You either go around without fire sticks in which you're easy to kill but won't run afoul of any California or County or City laws meant to trap practitioners of the Second Amendment, or go armed.
S. K. Hubba Lodbrokson Ragnarsson's tag cloud