Paul Sylvester
Biography
In addition to his new found habit of referring to himself in the third person, Paul has been noted for his questionable wardrobe and taste in 80s music.

Despite this, Paul has gathered a wealth of professional experience as an instructor and educator over the last 20 years which he employs daily. Coupled with several fancy bits of paper that bear his name, he has an active passion in supporting the professional development of others.

A natural busybody, Paul demonstrates an absurb enthusiasm in supporting rugby union clubs. An habitual organiser, his support has been well tolerated.
Books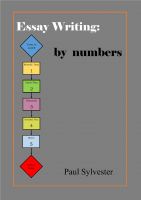 Essay Writing By Numbers
by

Paul Sylvester
Essay writing is a frustration for most students at all levels. With a clinical approach, these five steps will remove the anxieties associated with essay writing. This pamphlet provides an outline of how to read a question; how to break down the introduction, body and conclusion into detailed components; and how to plan and write an essay.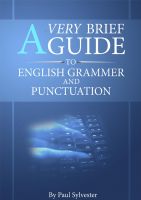 A Very Brief Guide To English Grammar And Punctuation
by

Paul Sylvester
Why do I need to put a comma here? Why don't I use an apostrophe after that s? What was that rule about prepositions? What is a preposition? This pamphlet outlines the more common concerns associated with English grammar and punctuation and provides a straight forward answer that can be used immediately. Simple to read and simple to use. Simple.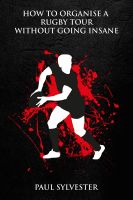 How To Organise A Rugby Tour Without Going Insane
by

Paul Sylvester
(5.00)
From concept to conduct, this book will support the planning and logistical considerations in taking any sporting team on a tour. Logically outlined, it will support any team at any level to participate in domestic or international amatuer tournaments.
Paul Sylvester's tag cloud