Rich Bergman
Biography
Richard Bergman is an entrepreneur, and business and non-profit consultant. Yet, above all, he is "Grampa" to his seven grandchildren, for whom he has served as nanny, baby-sitter, cheerleader and supporter. Rich believes in the importance of family and traditions, and has worked to pass on these values, many of which came from his grandfather, from generation to generation.

Rich is passionate about giving back to the community and is involved with Embracing Our Differences (fights prejudice), The Center for Building Hope (for cancer survivors and their families), The Child Protection Center (combats child abuse, abandonment and neglect) and the Jewish Federation of Sarasota-Manatee.

Rich and his wife Rebecca reside in Sarasota, Florida, and together they have five children and seven grandchildren.
Books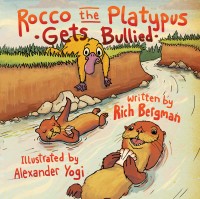 Rocco the Platypus Gets Bullied
Rocco the platypus wants to fit in but he is different. He gets bullied until he saves the day.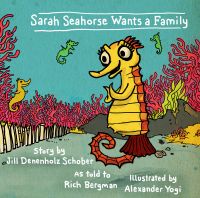 Sarah Seahorse Wants a Family
Sarah Seahorse has begun to long for a little seahorse of her own. She decides to visit the doctor along with her husband, Sammy, and finds out some amazing news.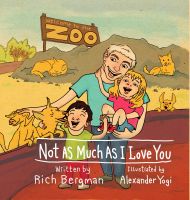 Not As Much As I Love You
A trip to the zoo with "Grampa" teaches children that learning about animals is fun. In an "A" to "Z" format, children and parents will enjoy the bright illustrations and the message of love from "Grampa" to his grandchildren.
Rich Bergman's tag cloud