Ray Kingfisher
Biography
Ray Kingfisher is the successful author of many prize-winning short stories, the best of which have been gathered together and reworked for inclusion in 'Tales of Loss and Guilt', a diverse collection ranging from thrillers to comedies to dramas.

His debut novel is 'Matchbox Memories', a bittersweet comedy drama dealing with Alzheimer's disease, estranged families, and long hidden secrets.
(Yes, you did read that right - a comedy about Alzheimer's disease.)

His second novel is Slow Burning Lies - A Dark Psychological Thriller.

In May 2013 he released his third novel, a comedy called 'Easy Money', followed later that year by 'The Sugar Men', essentially a novel based on The Lucky One.

All five full-length titles are currently available on Amazon Kindle and other major ebook formats.

He writes part time (until someone gives him a break or he retires/dies) and lives in Hampshire, UK.

He welcomes any feedback (positive or negative) his readers might wish to leave at:
raykingfisher@gmail.com
Books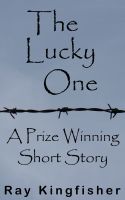 The Lucky One
By
Ray Kingfisher
Price: Free! Words: 3,850. Language: English. Published: July 22, 2012. Category: Fiction
(3.33 from 3 reviews)
A Prize Winning Short Story. An elderly woman is haunted by memories of her escape from the holocaust. But how reliable are painful memories that have been kept at bay for over sixty years? And at her time of life, what exactly is she searching for?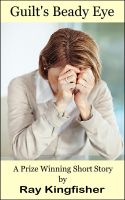 Guilt's Beady Eye
By
Ray Kingfisher
Price: Free! Words: 3,900. Language: English. Published: April 11, 2012. Category: Fiction
Winner of the Writers' Forum Fiction Competition. We all like to think we would never break the law, but how far would you go to protect the one you love if you thought there were no legal alternatives? In this gritty thriller, a responsible mother has a very real dilemma to deal with, and finds her conscience swayed by an unlikely ally. A Short Story of approx 3,500 words.
Ray Kingfisher's tag cloud