Rhonda Brutt
Biography
Rhonda Brutt was born in Dayton, Ohio and grew up in Palm Beach County Florida. She attended both Florida State University and Normandale Community College and has an associate degree in Liberal Arts. When she's not reading or writing she enjoys swimming, coffee shops, traveling, rock concerts, and making up excuses to avoid cooking. She currently lives in the Minneapolis metropolitan area with her husband and Yorkshire terrier. Voyance is her first young adult novel.
Where to find Rhonda Brutt online
Where to buy in print
Books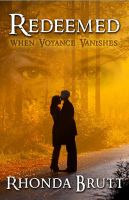 Redeemed "When Voyance Vanishes"
In "Redeemed," the exciting sequel to "Voyance," eighteen-year-old Emma Patterson is on the run from the ruthless Dr. Schmidt, a powerful enemy who wants to harness Emma's psychic powers for evil purposes. The lives of Emma, her friends, and even her unborn child hang in the balance as they try to keep one step ahead of danger.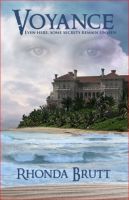 Voyance
Emma was born with clairvoyant and telepathic abilities. Her mother sends her away to an institute for students with extrasensory talents called Voyance. Emma and her boyfriend Alex discover there is more going on at the school than meets the eye. And sometimes, even being psychic doesn't give you the answers. Together, they uncover an organized crime ring and expose the whole operation