Robert Digitale
Biography
For three decades, Robert Digitale has been a newspaper reporter in Santa Rosa, California. In those years, he has gone to Texas to write about public schools and high-stakes testing.
He has been trounced at tennis by the late "Peanuts" creator Charles M. Schulz; and has had President Barack Obama (then a U.S. senator) put a hand on Robert's back in order to prevent a collision. (He still has the historic sports coat.) Robert has covered City Hall, education, commercial salmon fishing and, more recently, real estate and Sonoma County agriculture.
For the last year, he has hosted Digitale Stories, a young adults' blog for sharing great stories. The blog appears on The Santa Rosa Press Democrat's news website, www.pressdemocrat.com.
For the release of his new novel, HORSE STALKER, Robert is donating $1 to Sonoma County school groups for every print and ebook copy purchased in Sept. and October. (More information can be found at horsestalker.com.)
Robert and his wife Carol have created their own publishing company, Franklin Park Press. They have three daughters.
Where to find Robert Digitale online
Books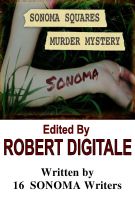 Sonoma Squares Murder Mystery
Corpses in town squares. A killer bent on terror. A reporter about to become part of the story. Wine Country becomes the backdrop for murder as young newspaper reporter Sandra Cordero gets caught up in the schemes of a serial killer. This serial, first published in the Santa Rosa Press Democrat, features 16 Sonoma writers collaborating to produce one fast-paced thriller.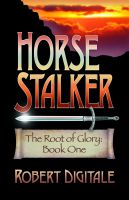 Horse Stalker
Roj is running for his life. Fierce, ageless warriors and greedy mortals pursue him. Both groups think Roj can lead them to a hidden power stolen long ago from an ancient king. Roj has only one chance for survival. He must become the Horse Stalker, the man the old legends say can change the future.