Robert Pattinson
Biography
About me: Better known as 'Wardy', digital media is where his interest lies. Responsible for many elements of the Cyber World Uk website and external advertising activities, Wardy is our interactive media graduate. Always chilled out, there is never a time when you see 'Wardy' stressed. A keen music follower, he knows his DJ's and how to mix a few tracks together. Always eating, he remains stick thin and is the envy of the rest of us! A very deep character, there are some suprising twists to what Wardy knows and you'll never meet a nicer bloke if you tried!
Where to find Robert Pattinson online
Where to buy in print
Books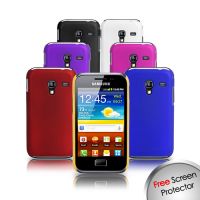 4 Top Mobile Phones in 2012 & How to Safeguard them
Mobile phones and Smartphones have taken a crucial place in the world of science and technology. Human beings are becoming dependent on these devices in some or other way. With the introduction of various useful devices we are living a more convenient and easy life. Communication system has never been so easy before.