Sarah Deckard
Biography
Sarah Deckard has been writing stories and poems since she could first string words together. Her love of Medieval fantasy has led to an interest in Renaissance Faires, Medieval Times entertainment, and the S.C.A. She graduated summa cum laude from U.T.C. with a Bachelor's degree in English-Creative Writing. Her poems and short stories have been published over thirty times in magazines and anthologies. Miss Deckard has also published a compilation of short stories entitled Tapestry of Tales: Classic Fairy Tales Retold. Journey is the first in an e-book series called Rising from a Bower of Silk: Tales of Transformation authored by Sarah Deckard and published by Gypsy Shadows. She currently resides in Chattanooga, TN with her belovéd German Shepherds and Doberman Pinscher.
Where to find Sarah Deckard online
Books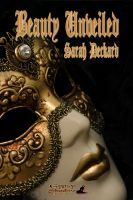 Beauty Unveiled
Veronica, an ugly duckling, becomes a swan for a masked ball. Will the prince she meets accept her true self as opposed to the illusion?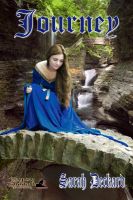 Journey
Princess Victoria's greatest joy is in Brendan, the prince whom she is to marry. However, she dotes on him so much that she loses her sense of self and this drives him away. Determined not to lose him and to rediscover herself, Victoria runs away from home.
Sarah Deckard's tag cloud