Troy Christensen
Biography
Troy Christensen (born 1964 in Grand Rapids, Michigan, USA) is an author of novels, a role-playing game designer, a computer game designer, and a podcaster. He has been creative for years starting with his first RPG adventure in 1984 called The Devil's Domain. He also had an extended list of publication translated in Japanese with such works as Phantasm Adventures, Advanced Phantasm Adventures, and Multiverse. Mr. Christensen has worked with many game companies such as TSR (Now Wizards of the Coast), Steve Jackson Games, Fantasy Games Unlimited, and Iron Crown Enterprises. In later years he worked on several long running podcasts for Sony's MMOs of Everquest and Vanguard. He also created several mods for Firaxis' famous Civilization IV with over 100,000 combined downloads. Recently he has turned to writing fiction with his debut novel Amish Johnson and the Pegasus Chamber. He lives in Michigan with his wife and several mischievous cats.
Where to find Troy Christensen online
Books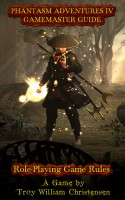 Phantasm Adventures IV: GameMaster Guide
The essential guide to playing the game Phantasm Adventures IV. All the rules needed to determine the outcome of combat and also rules for determining the outcome of all skills used in the game.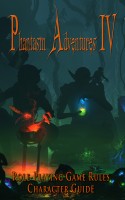 Phantasm Adventures IV: Character Guide
Basic rules to create a character for the RPG Phantasm Adventures IV.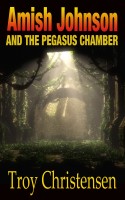 Amish Johnson and the Pegasus Chamber
What happens when reality fuses with dreams? A futuristic world turned upside down into a prehistoric land of savagery and adventure. Join Aaron "Amish" Johnson and his friends as they fight to survive in a world gone amok!
Troy Christensen's tag cloud