Sharon Ledwith
Biography
Sharon Ledwith is the author of the middle-grade/YA time travel series, THE LAST TIMEKEEPERS, available through Musa Publishing, and is represented by Walden House (Books & Stuff) for her teen psychic series, MYSTERIOUS TALES FROM FAIRY FALLS. When not writing, researching, or revising, she enjoys reading, yoga, anything arcane, and an occasional dram of scotch. Sharon lives a serene, yet busy life in a southern tourist region of Ontario, Canada, with her hubby, one spoiled yellow Labrador and a moody calico cat.
Where to find Sharon Ledwith online
Books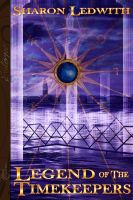 Legend of the Timekeepers
There is no moving forward without first going back. Lilith was a young girl with dreams and a family before the final destruction of Atlantis shattered those dreams and tore her family apart. Now refugees, Lilith and her father make their home in the Black Land.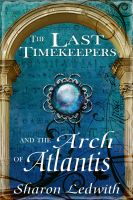 The Last Timekeepers and the Arch of Atlantis
When Amanda Sault and her four classmates are caught in a major food fight at school, they are given the choice of suspension or yard duty. It was a no-brainer. A two-week crash course in landscaping leads the kids to discover a weathered stone arch buried in an overgrown backyard. Instead of a forgotten lawn ornament, it turns out to be an ancient time portal from the lost continent of Atlantis.
Sharon Ledwith's tag cloud