Silkworms Ink
Publisher info
On the internet but not from the internet, Silkworms Ink is an online publisher of poetry, fiction, non-fiction, children's stories, plays, mixtapes, music-writing, and organiser of live events. We believe in openness, association, unabashed experimentalism, strict non-commercialism, dialogue, and energy always trumping reserve. We are based in the UK but publish around the world. Read more about us here.
Where to find Silkworms Ink online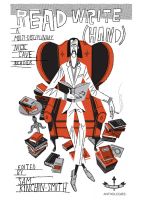 Read Write [Hand]: A multi-disciplinary Nick Cave reader
Read Write [Hand]: A multi-disciplinary Nick Cave reader is a provocative new e-collection of illustrated essays, accompanied by illustrative online mixtapes, which interrogates Nick Cave's literary undertones and emphases, false-starts and fixations, achievements and overall credentials.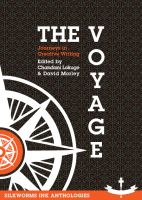 The Voyage: Edited by Chandani Lokuge & David Morley
The Voyage is an innovative new anthology of writing by staff and postgraduates from both Monash in Australia and Warwick in England. It includes, poetry, fiction, creative non-fiction, drama and most other forms of creativity you might imagine. We were happy for our contributors to write on any theme but we think that the core of the book is what it means to journey.
Silkworms Ink's tag cloud