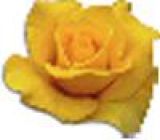 Location: South Africa
Member Since: March 29, 2011
Singha
Books
This member has not published any books.
Singha's favorite authors on Smashwords
M T McGuire
Latest book: The Wrong Stuff, K'Barthan Trilogy: Part 2. Published March 19, 2012.

(5.00 from 1 review)


Visit their website.
View their blog. Latest post: "Aw bollocks it's the Chaos Fairies! Never mind here's another gem from McMini."


Smashwords book reviews by Singha