Jean Gonzales
Biography
A Veteran of Operation Iraqi Freedom V, Gonzales likes to think deep thoughts and make disgruntled noises at civilians. She spends her life living a homestead style of life with Cats, Dogs, Horses, Chickens, Ducks (they got eaten by dogs), and eventually milk goats and a garden. She has attempted a cross country horse ride that got blocked by every obstacle you could find, so now she must make money up again and get her health solid for next attempt. In the meantime she is working on various books, new and old projects.
Where to find Jean Gonzales online
Books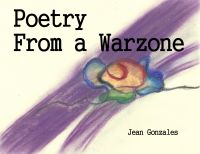 Poetry From A Warzone
Poetry from Journal kept during a deployment to Iraq where I vented all my feelings dark and bright as I had no one I could tell them to.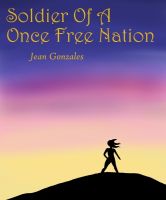 Soldier of a Once Free Nation
(3.00)
Flash Fiction about a perspective on Government and how it could effect its citizens in the future.
Jean Gonzales's tag cloud