Jonathan Parker
Biography
For over thirty years, Jonathan Parker has been a counselor, author, and creator of one of the largest libraries of audio recordings for personal enrichment and self-directed growth in the world. To date people in more than 75 countries around the world have benefited from his audio programs, meditation retreats, classes and workshops. To download FREE positive affirmations, meditations and subliminal programs visit http://www.jonathanparker.org
Where to find Jonathan Parker online
Where to buy in print
Videos
The Soul Solution Method
Jonathan Parker Ph.D. provides insights into how to connect with your soul and bring about positive change in your life. This video is a supplement to his new book titled The Soul Solution available on Amazon.com
Journey to Meet Your Soul
Jonathan Parker Ph.D. takes you on a journey to your soul in this video meditation. Learn how to connect with your soul to release physical, mental and emotional blockages.
Stop Negative Thinking
Overcome negative thinking in 3 easy steps. Visit www.jonathanparker.org for dozens of FREE audible and subliminal affirmation and guided visualization MP3 downloads. Accelerate self growth today!
Books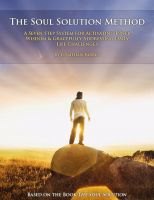 The Soul Solution Method
The Soul Solution Method is about your spiritual journey into healing, personal transformation, and spiritual enlightenment. As you utilize The Soul Solution Method, you will discover you are more than your body or your mind. Who you are is found in the core of your soul.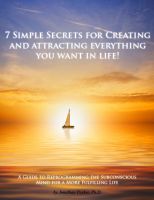 7 Simple Secrets to Creating and Attracting Everything You Want in Life
This report will teach you, step by step, how to become aware of your deeply buried negative thoughts and turn them into positive affirmations. Once you have these tools in your arsenal you'll be on your way to creating positive changes in your life!