Starbuck O'Dwyer
Biography
Starbuck O'Dwyer, a native of Rochester, NY and a graduate of Princeton, Oxford and Cornell, writes novels, essays, short stories, screenplays and music under his given middle name. His critically-acclaimed novel, Red Meat Cures Cancer (Random House/Vintage Books), was a featured selection of the 2007 One Book One Vancouver reading program and won two national writing awards for humor. His writing, which has been described as "comic genius" by Kirkus Reviews, has been published in forums as diverse as Entertainment Weekly, Flaunt, Toro, Japanophile, The Journal News, PW Daily, and the Boston Globe, and he has also appeared on over 350 radio and television programs including guest spots on ESPN, WGN, NBC, ABC, CBS, Fox, Voice of America and NPR. His collection of stories, How To Raise A Good Kid, was a finalist in the 2012 Indie Reader Discovery Awards (parenting) and a finalist in the 2011 Book of the Year Awards (essays, humor) sponsored by ForeWord Reviews. Similarly, his novel, Goliath Gets Up, was also a finalist in the 2012 Indie Reader Discovery Awards in the humor category and has recently been released in China in both simplified and traditional Chinese. In addition, songs that O'Dwyer composed have been licensed for television by both the Telemundo and Country Music Television networks and featured in several of their shows.
Where to find Starbuck O'Dwyer online
Books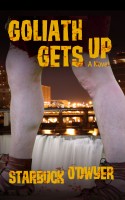 Goliath Gets Up
by

Starbuck O'Dwyer
(3.20)
For David Horvath, life hasn't turned out exactly as planned. At 39, he's single, unemployed and living with his grandmother, Beatie, in Rochester, New York. Although most of his days are spent drinking at a downtown bar with a group of fellow outcasts, he still clings tightly to the belief that he will achieve greatness, just as his late mother predicted. The problem is he can't figure out how.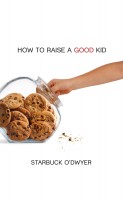 How To Raise A Good Kid
by

Starbuck O'Dwyer
(4.33)
Essential reading for every parent, How To Raise A Good Kid is a collection of 23 hilarious, honest and heartfelt stories about growing up and raising children that help parents teach lessons about core values such as faith, honesty, courage, hard work, perseverance and love. One of the best books about parenting and successfully navigating the challenges of childhood that you will ever find.
Starbuck O'Dwyer's tag cloud