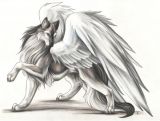 Location: United States
Member Since: Nov. 04, 2011
Sydneyaustralia
Books
This member has not published any books.
Sydneyaustralia's favorite authors on Smashwords
Claire Farrell
Latest book: Soul (Chaos #1). Published November 8, 2013.
Visit their website.
View their blog.

Quinn Loftis
Latest book: Sacrifice of Love: Book 7 of the Grey Wolves Series. Published September 13, 2013.

(5.00 from 2 reviews)


Visit their website.