T. W. Brazeau
Biography
The author has enjoyed a lifelong interest in Latin America, especially in the tropical region of Southern México and Central America.

He is fluent in Spanish and Portuguese and has completed a Master of Arts degree in Latin-American Studies, including classes at the University of Veracruz. His wife, Alicia, is bilingual in Spanish and English, having grown up on the Texas border with México.
Books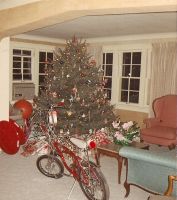 Christmas Dreaming
By
T. W. Brazeau
Price: Free! Words: 4,350. Language: English. Published: March 7, 2012. Category: Fiction
(5.00 from 1 review)
Could a dream fix a life?
T. W. Brazeau's tag cloud