Tabitha Black
Biography
I've been lucky enough to be able to combine my two great passions in life - writing and bdsm - since 2005.

In real life, I'm both submissive and a masochist. Of course I use elements of what I've experienced when writing fiction, and most of my leading men are loosely based on what I find attractive in a Top/Daddy/Dominant/Sadist, but it's equally important to note that my stories are strictly fantasy.
Ideally I'd like the reader to just relax and enjoy the journey without worrying too much about everything being 100% realistic. One of the things I love most about literature is the creative license the writer can take; the way a good book will allow the reader to suspend disbelief.

As well as writing erotic novellas, I've also worked as a glamour model, a business copywriter and a chat host. Now I'm finally in a position where I can focus more on writing fiction again!

Don't miss these exciting books by Tabitha Black and Blushing Books!
Summer Camp
Estellana
Taken in Hand
The Abbeyville Way
Educating Eva: Silverlake Priory Book One
Books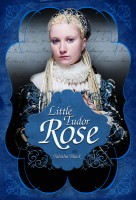 Little Tudor Rose
A young woman learns about love and obedience when she is married to an older man who has very definite ideas about what he wants in a wife in this medieval tale of sexual awakening.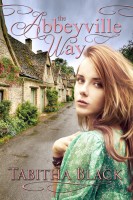 The Abbeyville Way
Sara is slowly growing accustomed to her new home life - the hard, frequent spanking given to her by both her Papa, and her Nanny, Violet; and the throes of exquisite pleasure. Ageplay.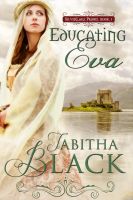 Educating Eva: Silverlake Priory Book One
Eva has a temper as strong as her desire not to wed. In the 15th century, that doesn't leave her with many options. Her guardian decides that the best place for Eva is Silverlake Priory - a most unusual place renowned for reforming stubborn young women. This is a sexually-explicit novel featuring discipline in a historical setting.
Tabitha Black's tag cloud