Terry Mallenby
Biography
Terry Mallenby, BA, BSW, MA
former federal peace officer

Has always been interested in how government treats the "little guy" - usually it is deplorable!
Books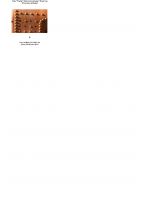 This "Wacky" Police Force Doesn't Want You if You Live at Home?
As the title states, what kind of "wacky" police force would rule a young clean-cut kid out because he lived at home? Apparently this one?
Terry Mallenby's tag cloud