Tim Mettey
Biography
Tim Mettey serves as CEO at Matthew 25: Ministries, an international humanitarian and disaster relief organization. Tim uses his many experiences and expertise in responding to disasters around the world to set the background for his The Hero Chronicles series. Tim struggles with and has overcome multiple learning disabilities with reading and writing to create this series. Tim advocates for literacy and education worldwide and hopes his journey can be an inspiration to others. He says, "Our disabilities do not define who we are, they make us stronger."

Tim is happily married to his wife, Chanin, and is the father of four beautiful daughters: Olivia, Cora, Noel and Ashlyn.

FEAR, book 3 in THE HERO CHRONICLES series, is now available on Amazon!

SECRETS, book 1 in THE HERO CHRONICLES series and TRUST, book 2, are now available in audiobook format! Download your copies today!

Stay tuned for the release of book 4 in The Hero Chronicles series to be released October 2015!

EVENTS

Interested in hosting author Tim Mettey at your own school, church, workplace? Tim is available to schedule speaking engagements to promote literacy and discuss his books, his life, and his work with Matthew 25: Ministries. Please contact Katie at Katie@m25m.org or 513-793-6256 to schedule an event.
Videos
Tim Mettey Author Video for Trust, the second book in The Hero Chronicles
Tim Mettey's Author Video for Trust, the second book in The Hero Chronicles Series.
Books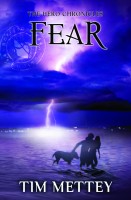 Fear: The Hero Chronicles (Volume 3)
by

Tim Mettey
As Nicholas Keller tries to deal with the tragedies that have followed him since the 10-10 Earthquake, he begins to realize that the battle between good and evil reaches farther and threatens more people than he could have ever imagined. Despite the escalating dangers, The 4 Thusians must press onward in the search for a way to conquer The 3 Seekers before time runs out.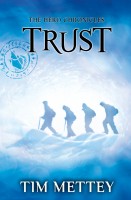 Trust: The Hero Chronicles (Volume 2)
by

Tim Mettey
Nicholas Keller has come to terms with his Thusian heritage and has finally achieved some normalcy in his life. But when new neighbors move in next door, everything changes. He is launched into an impossible search, uncertain of who to trust, and this time it's not just his own life that hangs in the balance—it's the lives of countless others and everyone he loves.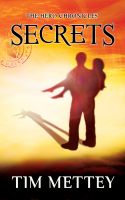 Secrets: The Hero Chronicles (Volume 1)
by

Tim Mettey
(5.00)
The Midwest lies in ruins after a catastrophic disaster kills thousands and leaves thousands injured. Nicholas Keller emerges out of the devastation as a shining light of hope for all. But his newfound fame comes with a price that his aunt will not let him pay. Nicholas tumbles into a web of doomed love, extraordinary talents and a secret past, which threatens the lives of everyone he cares about.
Tim Mettey's tag cloud