Turgut Cansever
Biography
Turgut Cansever was born in 1921 in Antalya, and graduated from Istanbul Fine Arts School with a degree in Architecture in 1946. He went on to gain a PhD in Art History from Istanbul University. He carried out planning projects for Istanbul Municipality in 1957. Between the years 1974 and 1977, he was a member of the European Parliamentary Turkish Delegation. He also worked as an advisor to Istanbul and Ankara Metropolitan Municipalities, with responsibility for the metropolitan planning of new residential areas and downtowns, with particular responsibility for matters of security. He was selected as a jury member to adjudicate the Aga Khan Award for Architecture. He approaches the problems of modern architecture by stressing the importance of historical, environmental, and cultural values. He has gained awards and degrees from national and international contests, in addition to winning the Agha Khan award three times.
Books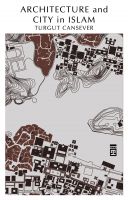 Architecture and City in Islam
The book submits the idea that İslamic cities have given up their cultural values for the sake of westernization, and offers solutions on how to correct the situation. T.Cansever is the only person ever to have won the Aga Khan award twice. Drawing on knowledge of both contemporary and conventional masters, Cansever explores the possibilities of basing the layout of a city on Islamic ideas.
Turgut Cansever's tag cloud