Vincent Pauletti
Biography
Vincent Pauletti grew up in Brooklyn, New York and now resides on Long Island, New York with his beautiful wife and two sons. For the past 17 years Vincent has worked in the television industry while actively pursuing a Bachelor's Degree in Anthropology, with minors in European History and Art History, from Stony Brook University. Vincent enjoys travelling and has been to Greece, Egypt, the Caribbean, and on an archaeology excavation in Thailand. He is an avid reader of all genres, enjoys spending time with his family, and is on a never-ending quest for knowledge. Advent of Storms, his first novel, will be available in all eBook formats, early 2011 through Variance Publishing, and is the first in the fantasy series The Dawning Days. He is currently at work on the follow-up to The Nostradamus Revelation, as well as the second book in the Dawning Days series.
Where to find Vincent Pauletti online
Books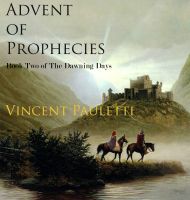 Advent of Prophecies: Book Two of The Dawning Days
In this second book, we pick-up where we left off in Advent of Storms....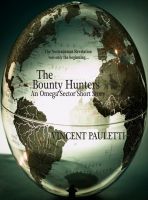 The Bounty Hunters: An Omega Sector Short Story
In this short story that acts as a go-between from The Nostradamus Revelation to The Copernicus Connection, ten bounty hunters are hired to bring down one man and his team of Special Operatives. here we learn the back-stories of those hired to kill Major Donovan Stone and his team in the second book in the Omega Sector series, The Copernicus Connection.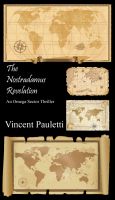 The Nostradamus Revelation: An Omega Sector Thriller
(4.50)
A mysterious artifact... An ancient prophecy... A doomsday dealine thosands of years in the making and only Major Donovan Stone and his team of Omega Sector operative can prevent an impending disaster of epic proportions... Get ready for what could be this year's most sought after action adventure thriller... Nothing can prepare you for The Nostradamus Revelation!
Vincent Pauletti's tag cloud