Will Greenway
Biography
First published in 1983, Will Greenway started his creative career wanting to draw and script comics. After a number of years, he found writing better suited to his skills. Aside from writing and art, Will is a self-taught programmer, PC technician, and network troubleshooter. He enjoys skiing, racquetball, Frisbee golf, and is steadfast supporter of role-playing games. To date he has completed eighteen novels more than twenty short stories, and numerous articles on writing. He resides in the Spring Valley suburb of south San Diego.
Where to find Will Greenway online
Books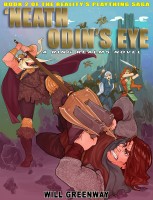 A Ring Realms Novel: Reality's Plaything Series Book 2: 'Neath Odin's Eye
Surviving a battle to the death with a god would tax the greatest of heroes, but for Bannor Starfist it is only the beginning of something much worse--a war with a whole pantheon of gods!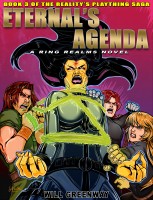 A Ring Realms Novel: Reality's Plaything Saga Book 3: Eternal's Agenda
Creation, annihilation, perpetuity... the words boom in Bannor's mind through his magical nola powers. The message is just a pre-cursor to another big mess done Garmtur style. Daena, the savant of attractions turned immortal goddess, is up to something and Advocate Eternal Koass is anything but happy.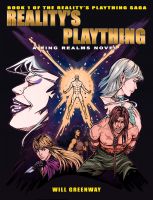 A Ring Realms Novel: Reality's Plaything Saga Book 1: Reality's Plaything
When you fall in love with royalty, you might as well stick your head in a noose. So Bannor Starfist learns, at the end of a rope. Then things get worse. Now a target for an insane moon goddess Hecate, Bannor must learn to control his enormous but newly recognized power, or he will be consumed by it. Time is against him, Hecate's minions are closing in on him, devastating the land and world
Will Greenway's tag cloud