Witold Matulewicz
Biography
A fully qualified teacher, linguist, teacher trainer and family advisor working with children, adolescents and adults. An author of many innovative educational programmes and syllabi for ELT and Early Years.

Coordinated the implementation of the Early Years Foundation Stage in childminding provisions and nurseries within the UK. National Vocational Qualifications Assessor in Children's Care Learning and Development and Playwork. Early Years Professional Status Assessor for UK Early Years providers such as Kingston University and the Tribal Group.

My professional experience is also about cultures and places. Wherever I go, I inspire others. I have organised and promoted a variety of educational initiatives and workshops for families and children in Poland, Spain, United Kingdom and Greece. I have published dozens of Early Years articles regarding child development, positive parenting, partnerships with parents, inclusion, child protection, learning processes, children's creativity, multilingualism, home schooling and home education on the go.

Together with my wife I successfully home school our own children.
Where to find Witold Matulewicz online
Books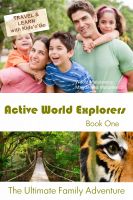 Active World Explorers - The Ultimate Family Adventure Book One
(5.00)
Who lives on the volcano on Santorini and serves Greek coffee to tourists? What does pizza have to do with Aloe Vera? Where in Europe can you find an entrance to a magic forest with fighting knights and secret burrows? And where can you smell the biggest stinky poop in the world? This book will help you figure out how to turn your family trip into a great developmental adventure wherever you go!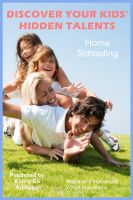 Home Schooling - Discover your Kids' Hidden Talents
Are home schooled children destined to be more successful than others? A travelling home schooling family prove it right as they witness their 14 year-old daughter's first ever ebook being launched worldwide!