Robert Ginalski
Biography
Robert Ginalski, translator of American and British fiction, was born in Warsaw in 1956. He translated into Polish the works of Chuck Palahniuk, Alistair MacLean, Raymond Chandler, Ian Rankin, Harold C. Schonberg, Frederick Forsyth, Pat Conroy, Bruce Chatwin, Ross Macdonald, James Jones, David Morrell and Tom Rob Smith, to name just a few. Ginalski is also an author of several fiction and non-fiction books and articles on music. As a child he spent a few years in Cuba which resulted in his unremitting love for coral reefs and diving; in his adult life, he traveled the world, trying to see as much as he could. Now he divides his spare time between coral reefs and music: he is the co-editor of The Horowitz Website – the most comprehensive online source of information about the most legendary pianist of the 20th century.
Where to find Robert Ginalski online
Where to buy in print
Books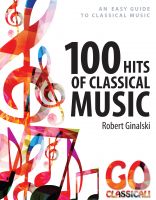 100 Hits of Classical Music
An easy guide to classical music (not only for beginners). The best way to be converted to the love of Bach & Co.