Zeljko Mussovich
Biography
Zeljko Mussovich was born in 1965 in Niksic, Montenegro. Works as a teacher of English in secondary school, but his interests largely exceed the limits of his profession. In the last twenty years he has studied history, science, religion, psychology… His published works:
- A Contribution to the Study of Montenegrin History (BG, Matica Crnogorska, 1996.)
- A Degree of Essence, (collection of essays) (Podgorica, ANIZ, 1997.)
- The Origins of Montenegrins (Niksic, ANIZ, 2000. Niksic, Cultural center, 2006.)
- The Sound of a Hand (Smashwords, 2012)
- The Mountains of Central Montenegro (A Guide-book for Mountaineers) (Podgorica, 2011; Smashwords, 2013)
He lives in Niksic, with his wife and two children.
mailto:zeljko.mussovich@gmail.com
Books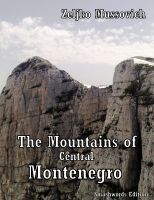 The Mountains of Central Montenegro
By
Zeljko Mussovich
Price:
$1.99 USD.
Words: 10,920. Language: English. Published: March 17, 2013. Category: Nonfiction
This guide-book for mountaineers is a result of 25 years of climbing experience. It includes descriptions of 40 routes to the peaks and mountains of central Montenegro, a beautiful small country in south-eastern Europe. 73 photographs and 28 maps (road map included). All the tours can be done as one-day trips, with minimal equipment required. PDF recommended.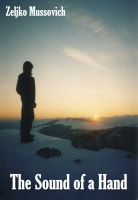 The Sound of a Hand
By
Zeljko Mussovich
Price: Free! Words: 54,670. Language: English. Published: April 1, 2012. Category: Nonfiction
The Sound of a Hand is an unconventional but seriously written book which offers a new perspective on the issues of consciousness, knowledge, life after death, God, life in general… In his search for the truth(s), the author dissects various religious beliefs and scientific learning and comes up with some surprising conclusions which are found disturbing by both atheists and religious people.
Zeljko Mussovich's tag cloud