Brian K. Henry
Biography
Brian K. Henry is the author of the fantasy novel HOUSE OF PRENSION and sci-fi novel SPACE COMMAND AND THE PLANET OF THE BEJEWELLED CONCUBINES, as well as the story collection SPACE COMMAND AND THE PLANETS OF DOOM. Primarily a writer of comedy and satire, Brian has also completed seven comedy screenplays, (including ZAK BEDFORD, PUNK DETECTIVE option to Feldco Development), several collaborations with punk-cabaret duo The Tyrants in Therapy and numerous short stories, sketches and, of course, tweets.

A California native and longtime Pasadena resident, Henry holds a PhD. in English from UC Riverside and a MA from CSU Fullerton. A die hard CD addict and music fan, his collection spans classical to Britpop to punk with especially large sections devoted to Mahler, Prokofiev, Wagner, the Dandy Warhols, XTC, Morrissey and the Smiths, Depeche Mode, Blur, Frank Black and the Pixies, Bob Dylan, Elvis Costello, The Damned, Rancid and Madness.

Henry's dissertation focused on the works of Henry James, Nabokov, and Poe. Other literary favorites include Don DeLillo, Mark Twain, J.R.R. Tolkien, and Gabriel Garcia Marquez.
Where to find Brian K. Henry online
Books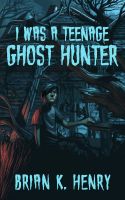 I Was a Teenage Ghost Hunter
(4.00)
Moody 16-year-old barista Devin Mulwray is trying to ignore bizarre manifestations at his job in the chilly seaside town of Arcata. Already teased about his recurrent 'phase-outs', the last thing he needs is to get pegged as a guy who sees ghosts. But when a girl runs screaming from the vacant Rousten mansion, Devin is drawn into a supernatural mystery that could change his life forever.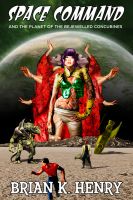 Space Command and the Planet of the Bejewelled Concubines
Space Command and the Planet of the Bejewelled Concubines is a comedy space adventure set in the universe of Space Command, a far-flung group of galactic patrol bases. In their first novel-length adventure, Space Command dispatches a mismatched team of officers to protect the legendary Bejewelled Concubines from the machinations of the reptilian Slin-Tokine.
House of Prension
(5.00)
House of Prension is a comic fantasy novel telling the story of Aulic Prension, the fourteen-year-old younger son of Empress Landau. Set a challenge by his peevish older brother, Aulic must cope with Roundsongs, Jabbs and a fungus sprite on his journey to face the evil emperor Ogo Frissen.