Alan Canfield
Biography
Alan Canfield is an engineer residing in Panama City, Florida. He holds a Bachelor of Science in Mechanical Engineering from the University of Missouri, and a Master of Science in Mechanical Engineering from the University of Florida. He is a licensed Professional Engineer in the State of Florida.

Canfield is a licensed USA Cycling Coach and has been a recreational cyclist and amateur racer for twenty years. He provides coaching, bike fit, and dynamic video analysis services to friends and clients. His client base includes road riders, mountain bikers, and triathletes. Canfield uses Kinovea software for dynamic bike fit and spin analysis. He is active in local road and mountain bike clubs and attends rides, tours, and races across the southeastern United States.
Where to find Alan Canfield online
Books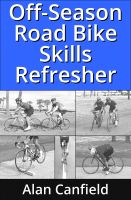 Off-Season Road Bike Skills Refresher
During the fall and winter seasons, many cyclists taper their training to a maintenance level. These lower-intensity rides provide a great opportunity to incorporate drills to improve bike-handling skills. This article presents techniques and drills you can incorporate during training rides and focused practice to improve road bike handling skills.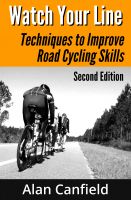 Watch Your Line: Techniques to Improve Road Cycling Skills (Second Edition)
This book presents a systematic approach to improving road cycling skills and efficiency. The author presents the "Four-P's" for Position, Pedal, Precision, and Practice to orient, organize, reinforce, and remind the rider of the principles presented.