Leif Gregersen
Biography
I have been driven to become the best possible writer I could be from a young age. At six I got a toy typewriter and I would spend my allowance on things like a thesaurus or blank paper to draw and make stories on. Every day after school in elementary I remember walking a mile to visit the library and take out books on mouse detectives or invisible ten year-olds. I remember a book I read in grade five about a young girl whose mother refused to leave their high-rise apartment. I have had some success with poetry and magazine articles, but what I really want to do is write books, and I have completed two. One is already available in many places and the other needs some fine-tuning. The second book I wrote is a novel about life in British Columbia in a small town not unlike the one I grew up in, though I grew up in Alberta. At the moment I make my living setting up stages for rock concerts and I get a small disability pension which I hope to one day cancel and live only by my own means. I was diagnosed with bipolar disorder/manic depression at the age of 18 and had a very hard time until I came to accept that diagnosis as fact. For any more I guess you have to buy the book!
Where to find Leif Gregersen online
Where to buy in print
Videos
Author reads sample of new book
this is my story told out loud in the presence of a microphone. Most of the stuff in my book happened 20 years ago but still live vividly in my mind. It is my hope to make "Through The Withering Storm into a full audiobook soon.
Through The Withering Storm
This is a book 20 years and thousands of dollars in the making. I take my reader from the action of a young man training as a pilot in gliders to a 19 year-old hitch-hiking the west coast of America, chasing another dream
Books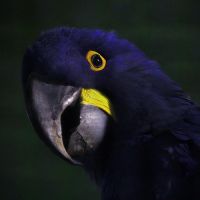 Praying For Daniel
This is a short story that I wrote about tragedies that we often face. We all know we will out-live our parents, if all goes well, but are we ready to face losing our parents or worse yet, can we understand what it would be like to lose our children?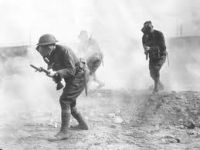 When Some Came Marching Home
This is a story of two young men caught up in the concept that War is a glorious thing who risk all for their Country and Freedom.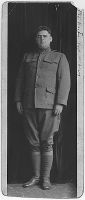 John Baggot's Story
This is a story of an old veteran who has lived with a secret for many years and decides to reveal it before it becomes too late.