A.F Costa
Biography
A.F. Costa has been creating vivid, imaginary worlds before she could even pick up a book, so it was only natural for her to put a pen to paper the moment she learned to write. Growing up with rich Latin superstitions and strong spiritual beliefs sparked her interests for the paranormal world. Captivating small audiences with her campfire stories resurrected her passion for writing, but seeing her same passions for reading and writing developing in her son has inspired her the most.

Toronto, Ontario-based stylist A.F.Costa has been showcasing her creative abilities for over sixteen years, working with some of the best in the industry. As it is with her visual creativity, A.F. Costa brings the same passion to her writing. In Bruxa: the Secret Within, you'll discover an innovative world of witches and vampires like no other, blending Latin, Portuguese and Hebrew folklore into a modern day love story with an unforgettable twist.
Where to find A.F Costa online
Books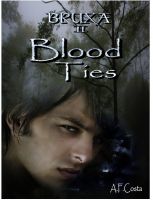 Blood Ties (Bruxa 2)
Backed in a corner and in a race to unlock the truth she will embrace both her blood lines, but her true power will welcome a threat no one saw coming.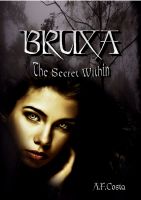 BRUXA The Secret Within
(4.50)
What if the thing you fear is the thing you are to become? Gabriella's life is derailed when she confronts a dark family secret. Forced to lie to boy she loves as she embarks on a secret life that will drive her into the arms of the enemy. Will she fall prey to her heart or welcome the predator inside?