Aimeri Baddouh
Biography
I was born in Dayton, Ohio in 1985. My parents moved to Brazil when I was only an infant, and I grew up there. I moved back to the US in 2005, and have been living in a small town in North Carolina, where I work full time in a Christian mission organization focused in the translation of the Bible.

My passion for children's books started at a very young age, and with my books I want to convey that same passion for reading to a new generation of children.
Where to find Aimeri Baddouh online
Books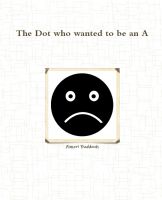 The Dot who wanted to be an A
This is the story of a Dot who dreams about being an A. Follow Dot's story as he learns that you can't be someone you are not, and how each one of us have a role in life that is needed to others.