Alan Ramón Clinton
Biography
Alan Ramón Clinton currently lectures at Santa Clara University in California.

He is the author of a scholarly monograph, Mechanical Occult: Automatism, Modernism, and the Specter of Politics (Peter Lang, 2004) and a volume of poetry, Horatio Alger's Keys (BlazeVox, 2008).

This fall he will appear as guest editor for a volume of 2nd Ave Poetry entitled New Poetics of Magic.
Books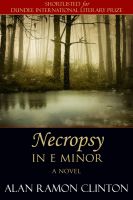 Necropsy In E Minor
Necropsy in E Minor is the tale of a young college professor who sits down to write what he calls a "memoir," but which really only records the past six months of his life (with numerous digressions), and ends, with the last line, after a richly devastating encounter, at the moment of writing.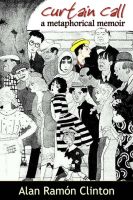 Curtain Call: A Metaphorical Memoir
(5.00)
Stalking academia, re-ordering double prints and rewriting the autobiography of Buster Keaton, Clinton's hapless and sophomoric intellectual narrator offers his poignant and funny insights on modern-day culture in a series of slapstick misadventures.
Alan Ramón Clinton's tag cloud