Alex S. Dumani
Biography
Alex S. Dumani, writer, creative consultant and audiovisual director, works in media companies, especially on the area of television. Movie critic and fond of technological innovations, his stories taps on the fields of fantasy, science fiction and terror. They also usually unfolds within self-created universes, which are: Chronicles of the Fallen, Vendetta, Rebellion and Anathema.
Where to find Alex S. Dumani online
Where to buy in print
Books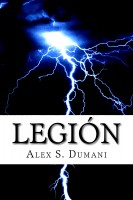 Legión: Alfa (Crónicas de los Caídos)
Se inicia la batalla entre la Legión de los Caídos, demonios, ángeles y vampiros, y los humanos, quienes desconocen estos eventos.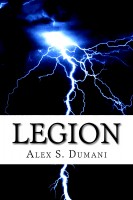 Legion: Alpha (Chronicles of the Fallen)
The Legion of the fallen angels prepare for a battle between demons, vampires and humans...