Alice Everly
Biography
I have a strong desire to write, although I admit that I am not the best of authors, I enjoy sharing the stories that I create. I tend to write stories that are seen as taboo or outside of the normal. I write domestic discipline, ageplay, and spanking stories. I am very clear in my descriptions about what type of book it is and respect anyone who do not want to read it, please respect my right to publish this material.
Where to find Alice Everly online
Books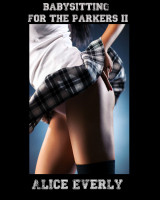 Babysitting for the Parkers II
by

Alice Everly
The well-loved characters Mr. Parker and Holly return in this sequel to Babysitting for the Parkers. Holly is invited to join the Parkers at their beach house for spring break. Continue the adventures of Mr. Parker and his babysitter. For adults only! All characters are 18 or older. This book contains the spanking of an adult woman and sexual content.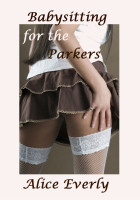 Babysitting for the Parkers
by

Alice Everly
Holly has been babysitting for the Parkers for seven years and has always had a secret crush on Mr. Parker. While she is babysitting, Mr. Parker catches Holly breaking one of their rules. Holly is surprised when he puts her over his knee and spanks her. Will she lose her babysitting job and never see Mr. Parker again? Contains: babysitter spanking, sexual contact between adults.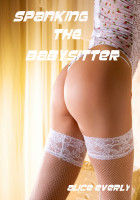 Spanking the Babysitter
by

Alice Everly
This book is for adults only and is intended for entertainment purposes only! Brooke is on break from her first year of college and finds a job babysitting for Mr. Springer's infant daughter during the summer. When a bad decision on the job leads Brooke bare bottomed over Mr. Springer's knee, she realizes that maybe there is more to her boss than she ever realized.
Alice Everly's tag cloud