Alicia Michaels
Biography
Ever since she first read books like Chronicles of Narnia or Goosebumps, Alicia has been a lover of mind-bending fiction. Wherever imagination takes her, she is more than happy to call that place her home. The mother of two and wife to an Army sergeant loves chocolate, coffee, and of course good books. When not writing, you can usually find her with her nose in a book, shopping for shoes and fabulous jewelry, or spending time with her loving family.
Where to find Alicia Michaels online
Books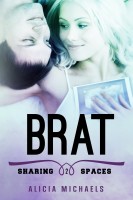 Brat
She's a spoiled shopaholic with daddy issues. He's a socially conscious vegetarian who doesn't hide his disdain for people who come from the trappings of wealth. Of course, none of that would have mattered if Chloe could have just left her summer fling with Chase behind her without a glance back—something that will prove impossible when the consequences of that fling rear their head.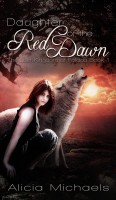 Daughter of the Red Dawn
A lost princess, they call her, the catalyst for a war involving a world that Selena was taken from as a child. An evil queen obsessed with her own beauty with a plan to enslave the human race.…the notion seems so silly, yet Selena knows in her heart that it is true. Then there is Titus, the shape shifter whose blue eyes and claims of destiny hold her heart captive.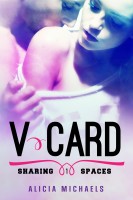 V-Card
With only 60 days until her 21st birthday, Jennifer is determined to lose her virginity once and for all. Little does she know that her mission will lead her down a path toward love. She never expects that her mission will lead her to a discovery of what true womanhood is, and where true and lasting love begins.
Alicia Michaels's tag cloud