Amy Barkman
Biography
AMY BARKMAN has been the Director of Voice of Joy Ministries since 1979. She is a member of the American Association of Christian Counselors since 1988, and became a United Methodist pastor in 1998. She and her husband Gary live in Danville, KY and together they have seven children, thirteen grandchildren, and one great grandson. Amy loves to travel - especially to Disneyworld and England. Her reading preferences are the Bible, devotionals, cozy mysteries, and quantum physics. Contact Amy through her website, www.AmyBarkman.com
Where to find Amy Barkman online
Books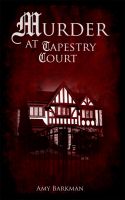 Murder at Tapestry Court
by

Amy Barkman
: It's been ten years, but is the murderer still living in Tapestry Court?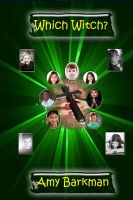 Which Witch?
by

Amy Barkman
No doubt who is the bully. No doubt who are the friends. But Which is the Witch casting spells in Danny Acorn's new school?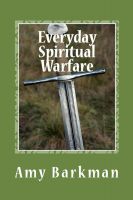 Everyday Spiritual Warfare
by

Amy Barkman
Everyday Spiritual Warfare is for all Christians. It gives practical knowledge for victorious living day to day in a fallen world. This wisdom, finally available to the public, has been shared in workshops, retreats, and sermons in several states over the past few decades. Both new and mature Christians have found the material to be very helpful in their walk with the Lord Jesus Christ.
Amy Barkman's tag cloud