Annette Siketa
Biography
Born in England, but now living in Australia,. Annette's writing history was unremarkable until March 2008, when a routine eye operation rendered her totally blind. Her life changed completely, and it was her penchant for crafting stories that 'saved' her, although at the time, she knew nothing about professional writing. From a technical standpoint, her first novel, The Dolls House, was an unmitigated disaster. However, she persevered, and has now written numerous multi-award winning novels and short stories, covering a range of topics from children's fantasy to historical fiction.
Where to buy in print
Books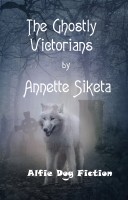 The Ghostly Victorians
What happens when you accidentally annoy a ghost, or seek an ancient treasure guarded by a hideous entity? Why did the wall 'bulge', or the apple seeds cry? In the footsteps of Edgar Alan Poe and Montague James, come these 12 ghost stories set in the Victorian era. We are all as great as our daydreams…or our nightmares.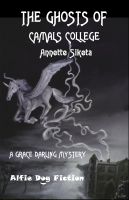 The Ghosts of Camals College
Smelly pirates and charging rhinoceros - Grace Darling already possesses a vivid imagination, but when supernatural forces hold her prisoner, she soon realises it's not a game. Why was she transported to such a strange and spooky place, and what is the connection to her father?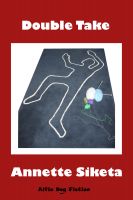 Double Take
Who is killing little old ladies at a quaint seaside hotel - and why? Enigmatic grandma Mrs Ada Harris investigates, but watch out nana, not everyone is who they claim to be.
Annette Siketa's tag cloud