Arnaud Saint-Paul
Biography
Arnaud Saint-Paul started his path of self-discovery 25 years ago. He has thrived through different life adventures as entrepreneur in many business areas, trained energy healer, coach, friend, partner, son, husband, and father. Born in France and now a universal citizen, he lives between Europe and the Americas. Through his writings he shares his inner self expansion and so, he continues to develop his true passion: To be and bring love to the world.
Where to find Arnaud Saint-Paul online
Books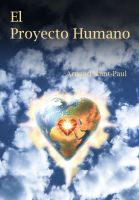 El Proyecto Humano
Las aventuras de un ser espiritual que se transforma en humano a través de los diferentes niveles de la creación. ¿Pensaba que ser un ángel es fácil? ¡Piénsalo de nuevo! En esta pequeña novela, descubrirá la nueva perspectiva del mundo tal cual lo vivimos y se enamorará de nuevo, de su propio ser.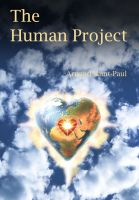 The Human Project
The adventures of a spiritual being becoming human through the different levels of creation. You thought being an angel is easy! Think again! In this unique story, you shall discover a new perspective of the world as we live it and will fall in love, again, with your own self.