Stasia Decker-Ahmed
Biography
Stasia Decker-Ahmed has worked as an elementary teacher, a social worker, a newspaper librarian, and a part time waitress. She lives with her husband and daughter and dog, Pepper, in Fort Wayne, Indiana. The Fat Girls' Garden is her first ebook. She also has a middle grade book, The Weirder the Better, published in paperback by Black Heron Press.
Books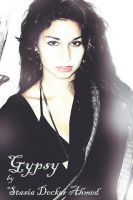 Gypsy
A passionate affair between a gypsy girl and a law student living in New Orleans ends with an unplanned pregnancy and the young man returning to his wife and children, unaware that his former lover is carrying his child. Eighteen years later, after building a family and a career in the Louisiana State Senate, a series of events tragically bring the man and his former lover together again.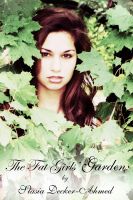 The Fat Girls' Garden
Nikki and her best friend, Hannah, are the "fat" girls in their small community and have endured years of taunting. When Nikki's mother makes an herbal elixir from her garden, they begin to quickly lose weight. But the price of becoming thin and increasingly popular ultimately includes bizarre and dangerous side effects.
Stasia Decker-Ahmed's tag cloud