Sławomir A. Białkowski
Biography
PL
Jedną życiowych pasji autora są podróże. Z zamiłowania jest pilotem wycieczek, inżynierem, informatykiem, programistą, ekonomistą i astrofizykiem. Prowadzi od ponad 20 lat działalność gospodarczą związaną z programowaniem systemów komputerowych, produkcją materiałów radiowych i telewizyjnych.

EN,US...
His life's passion is traveling. He is a tour leader, engineer, computer scientist, programmer, economist and astrophysics. Conducts own company more than 20 years in activities linked to the programming of computer systems, media production for radio and television stations.
Where to find Sławomir A. Białkowski online
Books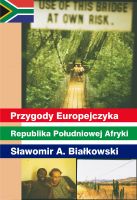 Przygody Europejczyka, Republika Południowej Afryki
Moje przygody, czasami śmieszne, czasami groźne, ale zawsze zajmujące. Z czego wynikały, z innej rzeczywistości niż europejska, z innego rozumienia spraw, innej mentalności. Czułem się jak Kolumb, odkrywałem Nowy Świat. Dzięki tej książce dowiesz się jak uniknąć wielu dziwnych sytuacji, poznasz inne zwyczaje i zasady niż te, do których przywykłeś w Europie.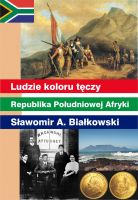 Ludzie koloru tęczy, Republika Południowej Afryki
By ogarnąć i zrozumieć Republikę Południowej Afryki i jego mieszkańców, zacznę opowieść od jej geografii i historii tej starej i tej najnowszej. Książka opowiada w sposób ciekawy dzieje południowej części Afryki. Jak znaleźli się tam Europejczycy, jak to było z Zulusami, o co chodziło w wojnach Burskich, co dzieje się w RPA? Odpowiedzi, znajdziesz w tej książce.