Brenna Lyons
Biography
Brenna Lyons wears many hats, sometimes all on the same day: former president of EPIC, author of more than 95 published works, Administrator for Silver Publishing, columnist, special needs teacher, wife, mother...and member in good standing of more than 60 writing advocacy groups. In her first nine years published in novel-length, she's won 3 EPIC e-Book Awards (out of 15 finalists) and finaled for 3 PEARLS (including one Honorable Mention, second to NY Times Bestseller Angela Knight), 2 CAPAS, and a Dream Realm Award. She's also taken Spinetingler's Book of the Year for 2007. Brenna writes milieu-heavy dark fiction, mainly science fiction, fantasy and horror, straight genre, romance and erotic crosses, poetry, articles and essays. She teaches everything from marketing to choosing an indie publisher, and she's been called "one of the most deviant erotic minds in publishing today" by Fallen Angels. Find out more about Brenna at Youtube [http://www.youtube.com/watch?v=b61pN_MzszI]!
Where to find Brenna Lyons online
Where to buy in print
Books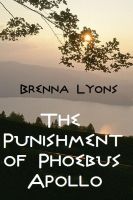 The Punishment of Phoebus Apollo
(3.33)
From the ancient Greek myths... When Apollo forgets the tender art of mercy, his father arranges a lesson he'll never forget. Adapted by Brenna Lyons to expand on the original tale.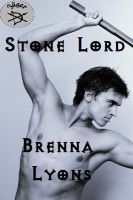 Stone Lord
(5.00)
From the Night Warriors series, comes this tale that shows what happens when the old stone lord dies before the young one is a sealed Soldat der Nacht. Will the stone be lost to the Warriors until the new lord matures? Will a child hold the gods' vessel? The answer just might surprise you. NOTE: Watch for the release of this story in MONSTERS OF MYTH from Mundania Press, summer of 2011.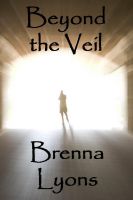 Beyond the Veil
Throughout history, men have been fascinated by what happens when the planes of living and nonliving touch. It's been the basis of horror, inspirational, and romanticized tellings. This work asks one question. Can love survive parting, and what happens when the lovers meet again? Enclosed are three award-winning stories by Brenna Lyons on the subject of reaching beyond the veil.