Brett Battles
Biography
Brett Battles lives in Los Angeles and is the author of acclaimed Jonathan Quinn series: THE CLEANER, nominated for a Barry Award for Best Thriller and a Shamus Award for Best First Novel, THE DECEIVED, winner of the 2009 Barry Award for Best Thriller, SHADOW OF BETRAYAL, and his new Quinn Thriller, THE SILENCED. The first book in his Logan Harper series, LITTLE GIRL GONE, is now out. He is one of the founding members of Killer Year, and a member of International Thriller Writers, Mystery Writers of America, and Sisters in Crime.
Where to find Brett Battles online
Books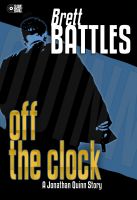 Off The Clock
A warning: Don't mess with Quinn's friends. If you do, he'll find out. And when he finds out, he'll find you. No matter who you are. No matter where you go. Because even when Quinn's off the clock there's work to be done. OFF THE CLOCK is a seventy-five hundred word short story, featuring the protagonist of the award winning Jonathan Quinn Thriller series.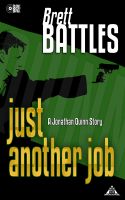 Just Another Job – A Jonathan Quinn Story
(5.00 from 1 review)
Not everyone who gets shot is supposed to be shot. And those who are shot don't always die right away. It's not Quinn's job to kill people, but it is his job to clean them up. Sometimes, though, they're not quite ready to go.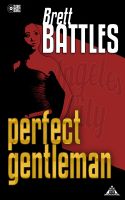 Perfect Gentleman
(5.00 from 1 review)
The girls call Wade Norris, "Papa." He's not their dad. He's not even related to them. In fact, he was born thousands of miles from the Philippines, the place he now calls home. Wade's their Papasan. He runs the go-go bar where the girls dance. But that doesn't make them any less of a family. And rule number one: don't mess with family.
Brett Battles's tag cloud