Brian Gannon
Biography
I am a 39 year old aspiring Writer and Director. My favorite kind of movies are Horror films, Military Action Films, Espionage films, Sci-Fi Films and Action/adventure Films. I live in Clearwater Fl and work at Bayside Terrace Assisted Living Facility. I want nothing more than to be a big screen movie director. I was raised as an Air Force Brat for 14 years. My father raised to respect everyone until they give you a reason not to. He taught what it means to be a man and what it takes to work hard to get what you want. I have made mistakes and learn not to repeat them.
Where to find Brian Gannon online
Books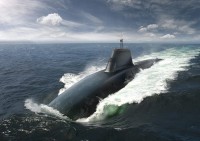 Ancient Relics
A submarine and her crew discover an object that could be of another world.