Mary Lou Crerar
Biography
Mary Lou Crerar has a long and distinguished career at an artist, painting landscapes in oils, acrylics, watercolours and Japanese sumi-e. Her paintings of Pakistan were displayed in successful shows in Ottawa, Ontario, and in Richmond and Victoria, British Columbia. The Alberta Art Foundation Collection, the Sunshine Village in Banff, Alberta, Stony Plain Multicultural Heritage Centre, the University of Alberta and the University of British Columbia have purchased her landscape paintings. Her previous books are "Sketchbook of the Rocky Mountains" and "West Coast Sketchbook." Her writing has been published in many chapbooks. (Portrait photograph by Denise Bull)
Where to find Mary Lou Crerar online
Books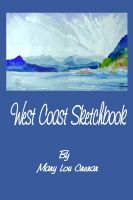 West Coast Sketchbook: Paint Brush Sketches and Tales of a Field Artist
To Mary Lou Crerar, happiness is a well loaded brush. Her sketchbook of paintings of the west coast of Canada captures the beauty of this area. Her book includes artist's notes and specifics about the paint and paper she used, as well as stories about the life, human and animal, she encountered while painting.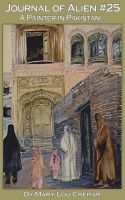 Journal of Alien #25: A Painter in Pakistan
This book is from my journal about setting up house in Islamabad, Pakistan. My husband and I had to register at the Foreigners Police Station and were assigned numbers. I am Canadian Alien # 25. This book tells about my adventures as a woman painter in Pakistan.