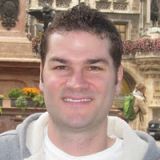 Location: United States
Member Since: Nov. 04, 2011
B Vaughan
Books
This member has not published any books.
B Vaughan's favorite authors on Smashwords
Tom Lichtenberg
Latest book: Prisoners of Perfection - An Epic Fantasy by Tom Lichtenberg and Johnny Lichtenberg. Published on April 20, 2013.

(3.50 from 2 reviews)


Visit their website.
View their blog.

V Bertolaccini
Latest book: Space Odyssey: Beyond the Universe (Part II). Published on May 23, 2013.
View their blog.


Smashwords book reviews by B Vaughan