James E Christensen
Biography
People call me Jim. I was born in southwest Missouri in the village of Stella (Newton County) on 18 July, 1941. I finished high school at Carpinteria, California (1959) and completed my BA in liberal arts at the University of California, Berkeley (1963). I started my career in high school teaching in Kenya (1964-66) as part of a USAID funded foreign aid project (Teachers for East Africa). I continued with high school teaching in the Huntington Beach High School District, California (1966-69). During that time, I completed my MA in history at California State University, Long Beach. I decided to do further studies and completed a PhD in education (what I now call educology) at the University of California, Los Angeles (1969-72). From there, I pursued a career in university teaching in educology in the USA and Australia. Throughout my career, I have had an abiding interest in the questions of (1) what is education, (2) what is knowledge about education and (3) how can knowledge about education be used to take rational action in education to achieve worthwhile goals. In 1974, I emigrated from the USA to Australia, where I have since resided. I received Australian citizenship in 1988. I have lived in NSW (Wagga Wagga and Terrigal) and Queensland (Brisbane). I currently live on the Sunshine Coast in Queensland, with my wife, the author, Maggie Christensen. I have three grown children and seven grandchildren, all living in Australia.
Where to find James E Christensen online
Books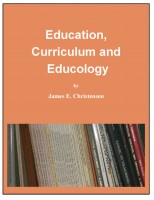 Education, Curriculum and Educology
What is curriculum? How does curriculum fit with education? What elements does any sound curriculum have? What curriculum issues arise from ambiguity? From value conflicts? What major perspectives have historically shaped curriculum? What knowledge base is available to use in curriculum design?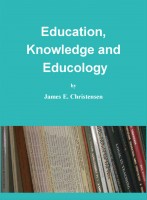 Education, Knowledge and Educology
An examination of the questions of (1) what is education, (2) what is knowledge about education and (3) how can that knowledge be organized so that it can be used fruitfully to take rational action in the educational process to pursue and achieve worthwhile intentions and purposes. Techniques of ordinary language analysis are used to illustrate how to address and answer these questions sensibly.
Smashwords book reviews by James E Christensen
Always on July 01, 2013

A beautiful nostalgic love story. It's a delight to read of love which has lasted over the years and an affirmation that love is not only for the young. Janice is to be congratulated on this work.